CASWE-ACFTS
Annual Conference
May 30 to June 2, 2023

This year's CASWE-ACFTS conference will be held in conjunction with York University's School of Social Work. Join us for this four-day in-person experience! 
Reckonings and Re-Imaginings: Indigenous and Black Offerings to Social Work and Beyond
The School of Social Work at York University was founded by renowned race scholar, peace activist, and community organizer: Dr. Wilson A. Head. An African American sociologist who received his PhD from Ohio State University in 1958, Dr. Head migrated to Canada soon afterwards where he spoke out against and led research into systemic racism, poverty, and war. Wilson A. Head founded and joined many organizations committed to social welfare and racial justice, including the Canadian Civil Liberties Association of Toronto, National Welfare Council, National Black Coalition of Canada, Social Planning Council and Urban Alliance on Race Relations. Dr. Head drew attention to racial profiling in the police force and advocated for the abolition of prisons. We draw attention to and pay tribute to his legacy, as we frame this year's theme: Reckonings and Re-Imaginings: Indigenous and Black Offerings to Social Work and Beyond
The colonial modernist profession of social work continues to harm Black, Indigenous, and racialized communities across multiple interrelated sites where colonialism is alive, well-entrenched, and continually re-configuring. While reckoning with the gravity of the profession's past and present, we must actively reimagine and rescript social work and beyond for our future ancestors. We invite scholars, students, practitioners, activists, and abolitionists to gather this spring on the land known as Tkaronto to build on the gifts and knowledges held out to us by those who came before. This conference will centre Indigenous and Black offerings, while also welcoming other intersectional discussions (addressing, for example, disability justice, mad and crip epistemologies, neurodiversity, Two-Spirit, queer and trans communities, migration and transnational solidarities, anti-patriarchal and feminist struggles, reproductive and sexual justice, linguistic diversity, ageism and adultism, environmental justice, anti-poverty and anti-capitalist mobilizing – recognizing that any such list is inevitably partial and inviting other conversations that we haven't even dreamed of), whether in contexts that are majority anglophone or francophone. We seek engagements that aim to dismantle how white supremacy, colonialism, and innumerable interlocking social and political violences shape the life possibilities of our communities as well as the field of social work. We welcome submissions on the theme of Reckoning and Re-Imagining: Indigenous and Black Offerings to Social Work and Beyond. Students, artists, activists, and critical thinkers are invited to the conversation, whether connected to university or not. We are particularly excited and hopeful about hosting intergenerational dialogues among Black and Indigenous thinkers and practitioners working to build possible futures and just worlds.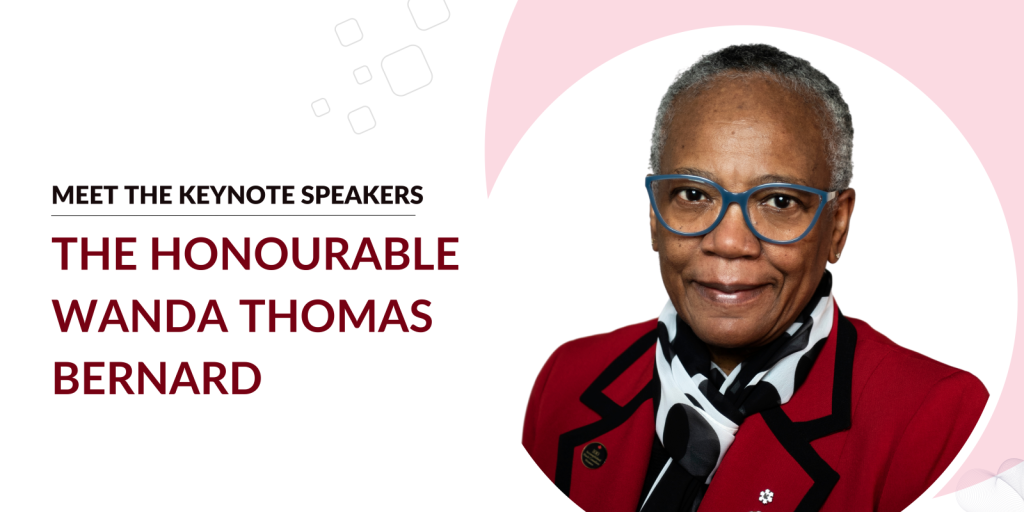 Senator Wanda Thomas Bernard is the first African Nova Scotian woman to be appointed to the Senate of Canada, representing the province of Nova Scotia and her hometown of East Preston. Senator Bernard champions issues impacting African Canadians and people living with disabilities. She is particularly invested in human rights, employment equity, and mental health. Through her involvement in community projects, her social work career, her time with Dalhousie School of Social Work, and now her work in the Senate, Senator Bernard has maintained a deep dedication to social justice and racial justice. Senator Bernard advocates for reparations for the historical and continued anti-Black racism impacting the lives of African Canadians.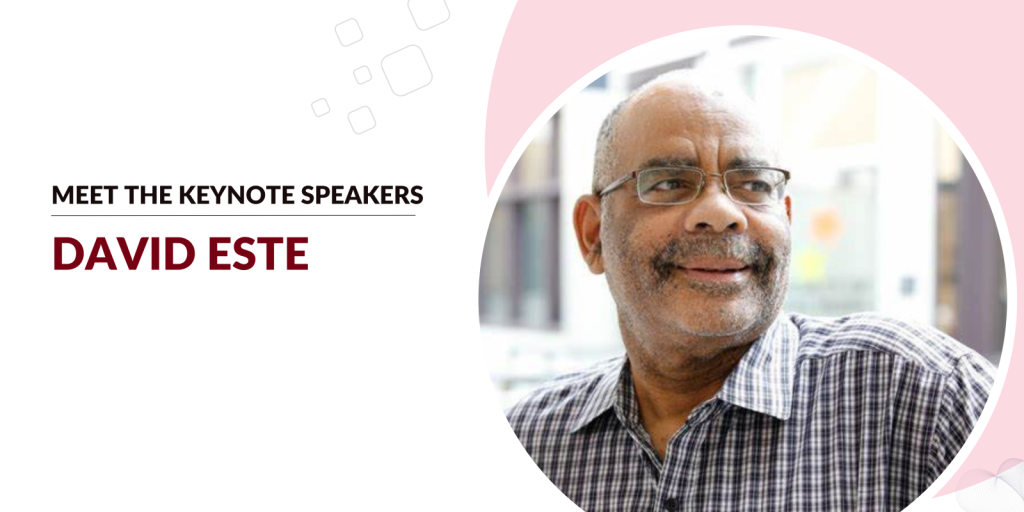 Dave Este is Professor Emeritus in the Faculty of Social Work at the University of Calgary. He obtained a MA degree specializing in African Canadian and African American History from the University of Waterloo and subsequently completed his MSW and PhD at the University of Toronto and Wilfrid Laurier University respectfully. During his career, Dave has contributed publications to the discipline of African (Black) Canadian history, Canadian social welfare history along with pieces focused on contemporary issues confronting the African diaspora in Canada. He also co-produced the documentary "We are the Roots: Black Settlers and their Experiences of Discrimination on the Canadian Prairies" which received the 2018 Governor General Award – "History – Community Programming". In the same year he received the Lee Lorsch Award from CAUT for professor of the year. In 2022, he received the Grant McEwan Lifetime Achievement Award from the City of Calgary and earlier this year, he was recognized by the Alberta and Nova Scotia Chapters of the Association of Black Social Works along with the Canadian Association of Social Workers for his contributions to social work. 
He has worked with organizations/groups such as: "The Association of Black Social Workers" (Nova Scotia), the "Ontario Black History Society" and, the "Race Relations Foundation of Canada". David has published six books and is author of numerous journal articles and book chapters. He is currently serving as a consultant for the Auditor General Office in Ottawa.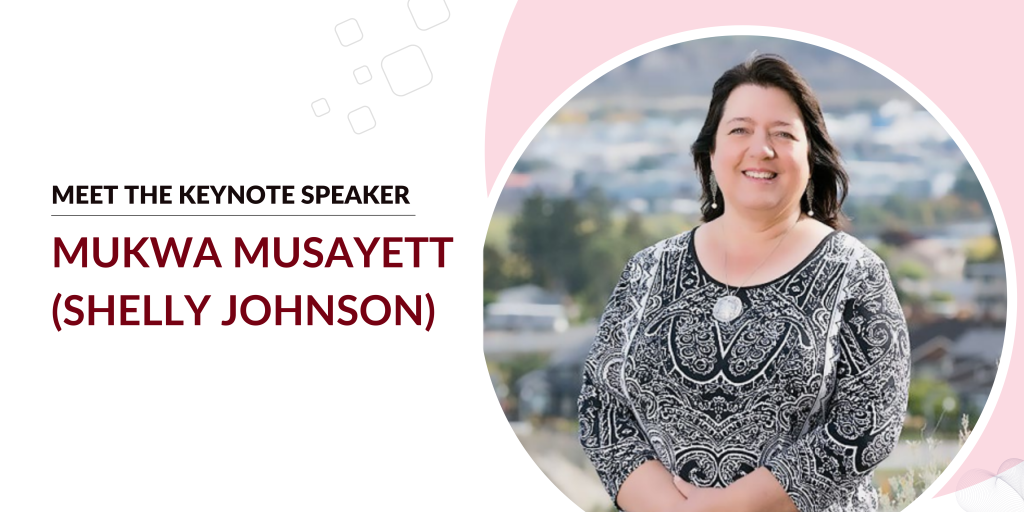 Mukwa Musayett (Shelly Johnson) is Saulteaux / Ojibway from Keeseekoose First Nation in east central present-day Saskatchewan. The English translation of her name is "I am walking with bears" or "walking bear" depending on the Saulteaux dialect. She is the Canada Research Chair in Indigenizing Higher Education, and an associate professor in the Faculty of Education and Social Work at Thompson Rivers University which is located on the unceded and occupied territory of the Tk'emlups te Secwepemc. Prior to entering academia in 2008, Mukwa Musayett held social work and leadership positions in the BC government, and as the founding CEO of a delegated First Nations child well-being agency in Victoria, BC. She served on the board of the Canadian Association of Social Work Educators, and BC Justice Council. Her research interests include union-based approaches to Indigenizing higher education, revitalizing Indigenous language and cultural practices, and Indigenous research practices.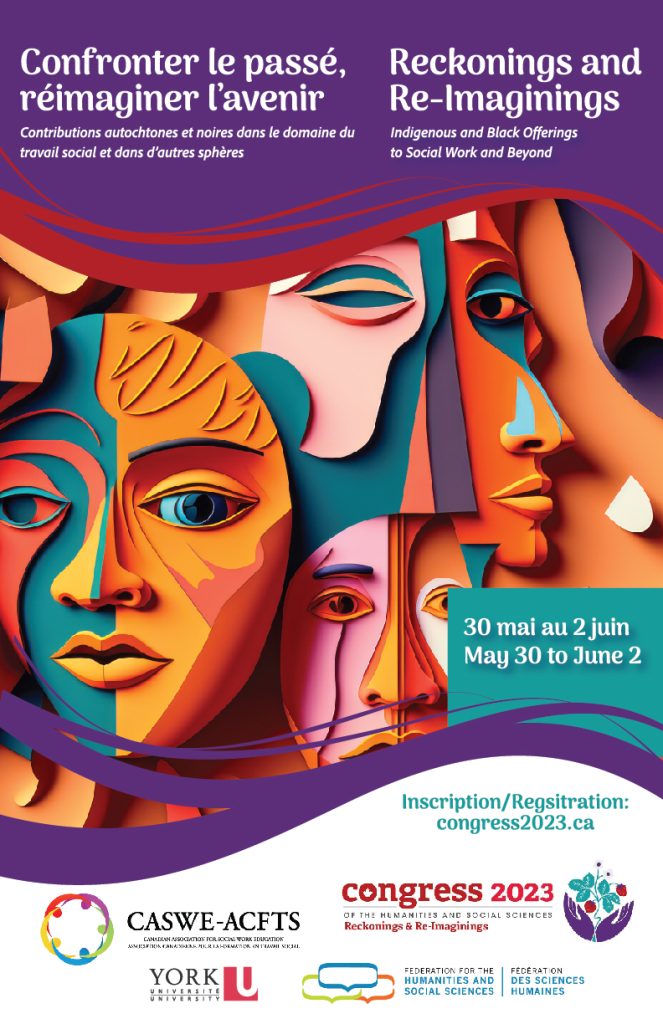 Conference 2023 Registration – NOW OPEN

!

Become a member of CASWE-ACFTS or renew your membership before registering for the Congress to receive a reduced rate.. (Our conference rate for CASWE-ACFTS members is $210, and FREE FOR STUDENT MEMBERS!  (Non-members pay $300.) Student members should email Anita Alabi at events@caswe-acfts.ca for a discounted code. 

Association membership runs from April 1st to March 31st of each year and provides you with many benefits, including a reduced rate to attend our conference during the Congress of the Humanities and Social Sciences! In order to register for the association conference, you must first register for Congress. (Register before March 31st to take advantage of additional savings via the Congress Early Bird.)

All conference attendees, including presenters, panelists and those wishing to attend sessions, must pay both the  Congress fee and the CASWE-ACFTS conference fee.